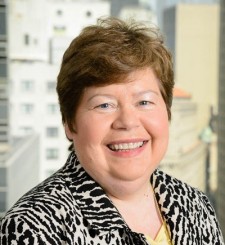 Deidre A. Sweeney
Of Counsel
Bar Admission:
New York, 1979
New Jersey, 1980
Education:
Fordham University School of Law, J.D., 1978
Mount Holyoke College, B.A., cum laude, 1975
Practice Areas:
Trusts & Estates
Deidre A. Sweeney, of counsel to the firm, specializes in probate, estate planning and the administration of estates and trusts. She is a cum laude graduate of Mount Holyoke College class of 1975. She received her JD degree from Fordham University School of Law in 1978.
From 1978 to 1984 she was associated with the New York law firm of Curtis, Mallet-Prevost, Colt & Mosle and Eaton & Van Winkle from 1984 to 1986. She was a partner in the New York law firm of Jacobs Persinger & Parker from 1986 to 2002. She is admitted to the bars of the States of New York and New Jersey.
She became of counsel to McCanliss & Early LLP in July of 2002.
Ms. Sweeney is a Trustee of the Judith & Sydney Kranes Charitable Trust and serves on the Scholarship Committee for the Sweeney Scholarship Program at New York University.
Ms. Sweeney's family has had season tickets to the New York Football Giants for 53 years. She is also a fan of professional baseball and college football.