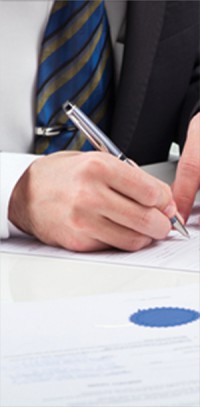 Estates & Trusts
McCanliss & Early's services range from traditional estate planning, including drafting wills and trusts, to restructuring closely-held family businesses.  Estate planning for individuals is a deeply personal area of law and our attorneys work to build strong relationships with their clients, providing advice and planning to minimize income, estate, gift and generation-skipping taxes, as well as to protect assets during lifetime. The firm also brings decades of experience to the probate of wills, administration of estates and trusts, fiduciary accountings and trust terminations.
Services include:
Estate and gift tax planning, including family wealth preservation.
Preparation of wills and trusts.
Evaluating ownership of life insurance policies to minimize estate and income taxation on policy proceeds.
Drafting general powers of attorney, designations of guardian, health care proxies and "living wills."
Drafting and evaluating lifetime revocable and irrevocable trusts designed to provide management of assets and to take advantage of tax-saving opportunities.
Representation in all aspects of estate and trust administration and Surrogate's Court practice.
Preparation of prenuptial agreements for individuals of all ages.